Your Organic Gardening Adventure

Tell us your tips, tribulations and triumphs here;

Jacki Cammidge is a participant in the Amazon Services LLC Associates Program, an affiliate advertising program designed to provide a means for sites to earn advertising fees by advertising and linking to amazon.com. Other links on this site may lead to other affiliates that I'm involved with, at no extra cost to you.
Share your excitement about organic gardening, or your worst problem and how you solved it, or a pest you battled and won.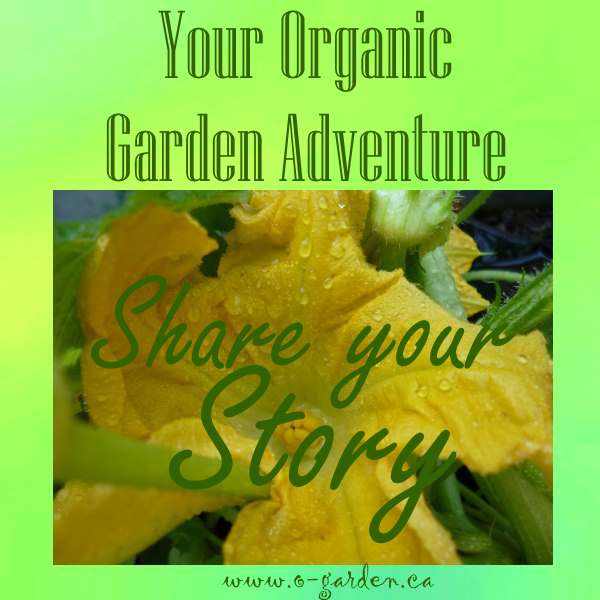 Whether you've been around the block or just starting out, this is where you'll be inspired to try different things, test out growing methods, share your secrets and belong to a growing group of gardeners that are growing vegetables and herbs without chemicals and polluting methods of gardening.

What's your favorite organic gardening story?  Is it the memory of gardening with your grandparents, and watching their pride when their pumpkin won the prize at the fall fair?  Or a trick to capture Japanese Beetles?  Whatever it is, you can share it here;

Loving Organic Gardening? Tell us why;
Share your thoughts on why your garden is your best friend here...
Other Organic Garden Stories
Click below to see contributions from other visitors to this page...


~ My WhY ~
Having grown up with much love and respect for Mother Nature my WhY is easy. " My tiny spot of Tranquility is my Oasis of Heaven on Earth " With …
Ants in the...bed
I have a couple of raised beds made from the sides of waterbeds, which have deep sides. The waterbeds these came from broke down into 2x12 lumber, which …
---
Composting E-Course - sign up here
Get the free Composting E-Course delivered right to your inbox and learn tips and tricks to get your compost to work the first time.
Get started now;  fill out the form;