Root Cellar Gallery

Root Crop Storage
Root cellars have been used for centuries to keep root crops, wine and other perishable crops viable for the whole year. Before refrigeration, this was the only way to keep from going hungry.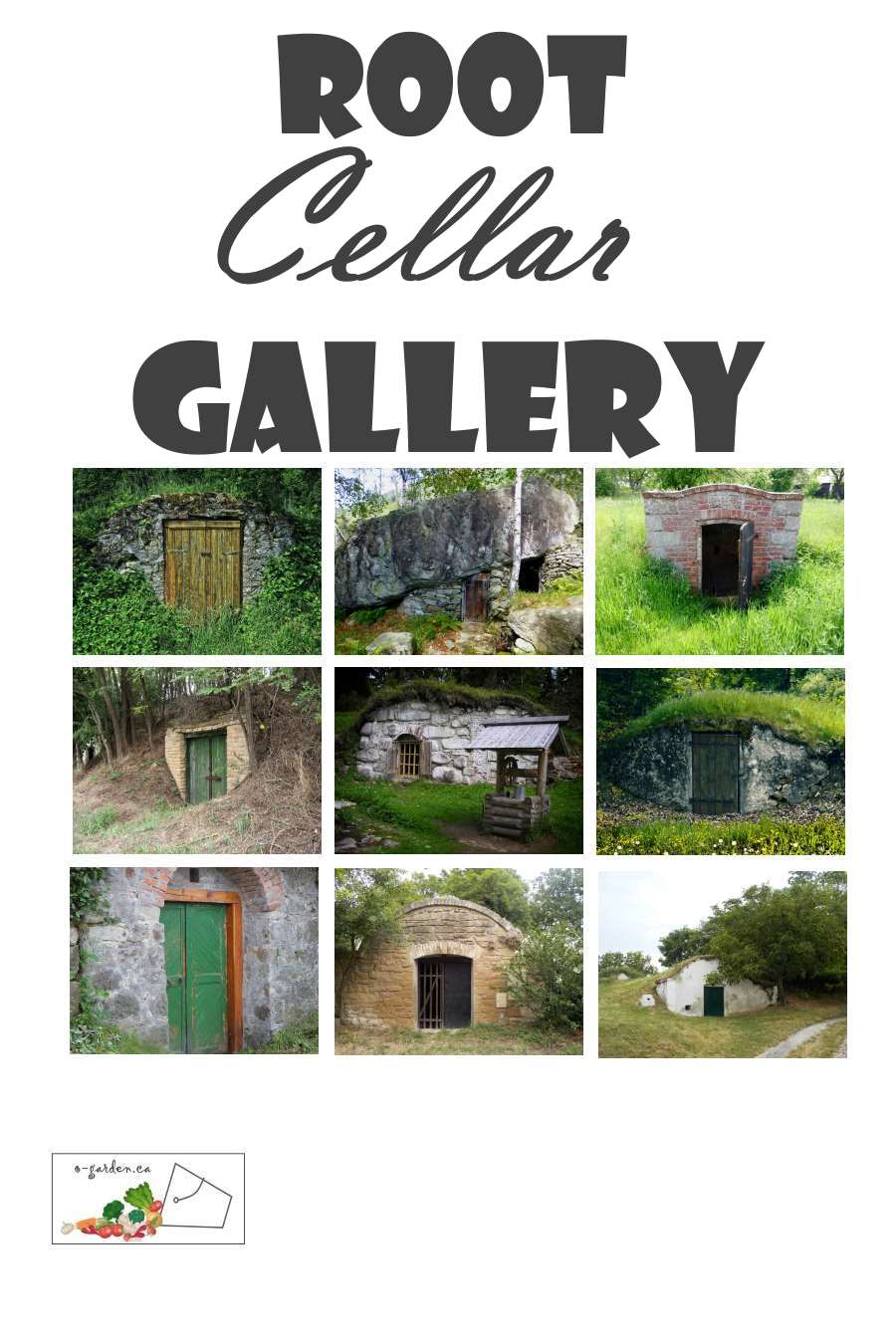 There are many ways to build a root cellar, but all of them have a few things in common. They are made so that the temperature stays cool, yet above freezing. 
This can be achieved in several ways, the easiest and most reliable is using the depth of the earth itself. 
At around a meter or three feet down, the soil stays at a steady temperature, around 10 degrees Celcius or 50 degrees Fahrenheit. This is ideal for keeping most crops in a state of stasis, preventing them from continuing to grow.  The nutritional value stays in an ideal range at these temperatures.

Grass covered root cellar made with local bricks
Earth sheltered root cellars or those carved right into the living rock are the most reliable for keeping your crops at the right temperature. 
Other factors that are just as important is the humidity which varies with your crops, darkness, and the absence of vermin.
Ease of access, including a door wide enough for a wheelbarrow and close to a driveway will make it simpler to use. 
Good drainage so water won't pool inside it, and some way of providing ventilation will prevent spoilage. Nothing is worse than losing your entire organically grown winter store to rot due to too much moisture.

This gallery will give you some ideas on how to build your own root cellar; click on one of the pictures to open a larger version;

Cordwood walled earth shelter root cellar
Stone walls and a brick architrave with a living roof provide insulation
Carved right out of the living rock
Complete with a nearby well
Domed construction of tightly fitted stone
Intricate brickwork and earth sheltered
Rugged stone and rustic
Thick green roof keeps this root cellar cool
Set into a wooded hillside
Neatly white-washed and earth sheltered
---
To find out more about my secret method of insulated worm farming, sign up for the Composting E-Course (your free bonus when you subscribe to Out in the O-Garden Newsletter).
Composting E-Course - sign up here
Get the free Composting E-Course delivered right to your inbox and learn tips and tricks to get your compost to work the first time.
Get started now;  fill out the form;